The Organic Restaurant
 The Sapa Clay House aims to offer a healthy varied Vietnamese inspired menu, European staples, and signature dishes.  We aim to source a much produce as we can from our own organic garden.  For that which we obtain from our local market, we select the best local products.  Where possible our meat is local, from animals raised for most of their lives outdoors, and chemical free.  The salmon is from a local farm without added colorings in their diet.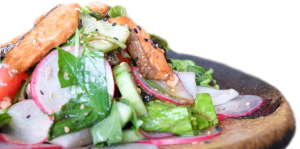 As we cook all dishes from fresh ingredients, and have a small kitchen, we request your understanding in ordering your food in advance.  See requirements below.
If you require a vegetarian menu, just inform us upon check-in, as a number of dishes can be adapted.  We also have number vegetarian options as standard items on our menu for all guests to enjoy.
Although we do everything possible to keep food waste to a minimum, anything unavoidable (not pork) is given to the small pig farm next door.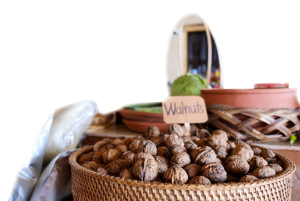 – Breakfast: 7:30am to 9:30am.
We serve a breakfast buffet if 10+ guests are staying with us, otherwise we serve an A La Carte Breakfast.  This helps us reduce food waste, and ensure the items are fresh.  Guests can choose as many items from the A La Carte menu as they wish.
 – Lunch: 11:00am to 2:30pm.
Our A La Carte Menu available in the restaurant, please order 30 minutes or more, in advance of the time you wish to dine.
– Dinner: 6:30pm to 9:30pm.
We have a daily special available and the A La Carte Menu.  Please choose your dinner dishes, and time you would like to dine, while enjoying your complimentary sunset cocktail 5:30pm to 6:30pm.  This requirement is because we cook our dishes fresh and to order.
Private BBQ Dinner
We offer a private BBQ Dinner (minimum 2 people) with many choices as you would like; including meat, fish/seafood, vegetables, salad and dessert. Please make the order 4 hours in advance.  Please let us know if it is a special celebration or occasion.  We will provide appropriate decorations, or romantic set-up, depending your requirements.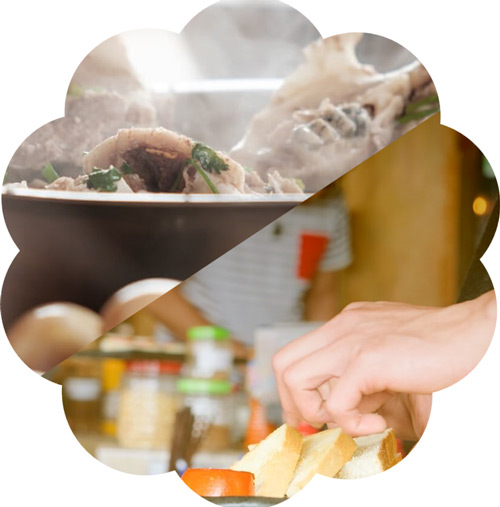 Cooking Class will be held every morning, and guests can join us in a visit to the Sapa Market to buy fresh vegetables, fruits, and foods, followed by cooking class at noon. Upon finishing we visit the local school where guests can give foods to children. We call this social work "Feeding Sapa", is much more meaningful than other charity initiatives. Sapa Clay House is very happy to allow guests to do this social work that provides a better life for poor children.